PopSockets PopCase Apple iPhone 12/iPhone 12 Pro PopGrip Slide Case with MagSafe - Black
PopSockets Apple iPhone (12 / 12 Pro) PopCase for MagSafe is the newest, most versatile way to use your phone. It features an integrated PopGrip Slide, offering a secure grip so you can text with one hand, snap better photos, or use in stand mode to watch videos hands-free. The PopGrip Slide simply snaps to your PopCase with a perfectly centered PopGrip. Slide it to the center to use in landscape mode or slide it down for portrait mode. It's easy to slide, and it stays where you want it. Built-in magnets for full compatibility and secure attachment to all MagSafe accessories. Pair your case with one of our PopGrip for MagSafe or PopWallet+ for MagSafe accessories! PopCases have been tested and certified to withstand drops up to 10 feet. (MagSafe Charger not included)

Compatibility
- iPhone 12
- iPhone 12 Pro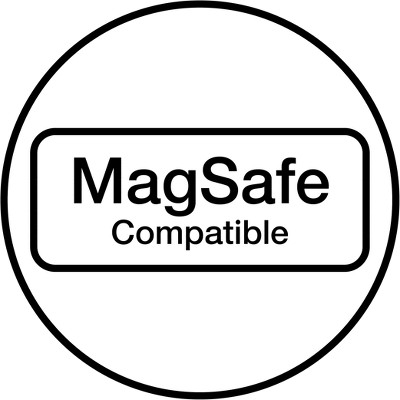 MagSafe Compatible
Built-in magnets that works with MagSafe charger and accessories
Highlights
Only compatible with Apple iPhone (12 / 12 Pro). Built-in magnets for full compatibility and secure attachment to all MagSafe accessories.

Certified 10 foot drop protection with shock-absorbing egg-crate impact geometry bumpers.

Slim protective design for improved Qi-certified wireless charging.

UV-resistant and scratch-resistant finish.

Securely grip your phone with the integrated PopGrip. Slide the PopGrip to the center for landscape stand. Slide to the bottom for portrait stand. Slide down or remove for wireless charging.

Compatible with all PopSockets PopMount products, for hands-free viewing.

Compatible with PopPower wireless charger; slide down to use with Apple's MagSafe Charger or remove for third-party wireless chargers.

Swap the grip with a different style by closing the grip flat, pressing down, and twisting 90 degrees.